Product Design
Take your ideas from concept to market launch seamlessly with our product design services. We validate your new product ideas or existing solutions with lean design workshops that reveal optimal processes, technologies and design decisions.
Start your project
Polcode is recognized as a top developer in Poland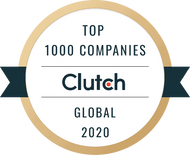 Next-level product design teams, at your service.
Team up with our trusted product designers who can take you through a web or mobile product development journey from start to finish. Build product experiences that wow users or disrupt a market with our product designers, developers, and business specialists backing you up at every step of the way.
Design Sprint
Our teams ask the hard questions, as we conceptualize and visualize your product in a unified way. We simplify and shorten a process that can usually take months, by validating your core product intent with research, user feedback, and data-driven decision-making.
Tappable Prototypes
Development & Testing
Our product design toolkit
Great design systems can validate ideas and mitigate issues before they ever reach the user. To ensure that we're building products with confidence, we use the latest product workflow and collaboration tools at the forefront of the digital design industry.
Figma
InVision
A productive approach to designing products
An agile-like process gets our teams laser-focused on solving your product challenges with quick turnaround times.
Why Choose Polcode's Product Design Services?
Transparency
Everything we do is about keeping you in the loop, logging progress, and continuous updates.
Masterful UX/Usability
Designing for great experiences leads to better products, perfectly aligning with our UI/UX expertise.
Mutual Trust
Remote work, but face-to-face engagement is our motto, building products requires collaboration.
Business Acumen
We don't just blindly develop solutions; we strive to be stakeholders for shaping your business and product.
99% Review Scores
We have stellar reviews across the board for our product design and planning projects.
Top Design Teams
As a Top B2B Company, we have designed and developed products at the leading edge for over a decade.
Don't take it from us. Hear from our clients:
We moved from another agency to Polcode. They have a good track record and reviews, their sales process was great, and the audit was impressive. There's no doubt that Polcode saved the project.
We continue to be really pleased with our results. The project is really big, and there's a lot of technology inside. We make progress easily and new features keep coming so the code quality is really satisfying.
Jan Donmez
Founder & CEO at AppyBee
Ready to kick off your next product design sprint?
Tell us more
Fill out a quick form describing your project. You can always add details later on and we'll reply within a day!
Scoping
We'll arrange materials and our previous work that align with your product proposal, and we'll see if we're a good fit for each other.
Kickoff
Get your project up and running with Polcode quickly and without unnecessary formalities. Meet your team members and start work immediately.
Our custom software development services
Polcode is home to full-service design and development experts. Our teams cover an extensive range of end-to-end services to help you build, grow and scale your internet business.