Mobile Development Services
Deliver speed, flexibility and mobility with our bespoke app development services. We ensure your apps meet users wherever they are, and work across any range of device types.
Polcode is recognized as a top developer in Poland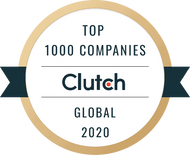 Go from idea to app store with confidence
Get in touch
Hybrid Apps
Web apps rule the modern web, and for good reason: they are fast to market, reliable, and secure.
Progressive Web Apps
Leverage cross-platform web applications that work just like native ones, but don't take ages to launch.
Custom Mobile Development
When you require a bespoke solution, we pull together a vast array of libraries and technologies to deliver tailor-made apps without breaking the bank.
Trusted mobile app development
Unlock Mobility
Evolve your business, whether through omnichannel customer engagement, or moving your business apps to remote-first accessibility.
Trusted UX/UI Design
Beautiful, user-centric experiences are paramount when it comes to Polcode's mobile app development.
Go Beyond Traditional
Launch automation, artificial intelligence, payment systems, personalization, and many more digitally transformative features.
Backend Mobile Development Services
We choose the best infrastructure for your mobile app, giving you full control over content delivery, APIs, and more.
Our Mobile Development Process
We take care of your projects with proven agile methods that are designed to get all stakeholders (even non-technical ones) in alignment. Our workflow amplifies collaboration and faster turnarounds to achieve even the most ambitious goals.
Workshops
Kick-off
Delivery & Support
Development
UX/UI Design
See some of our mobile projects
Hire mobile developers you can trust
Our team of UI/UX designers, full-stack mobile developers, project managers and QA specialists all work with you to create beautifully engaging mobile experiences on every platform. Rely on a team with technical prowess, business knowledge and soft skills needed to get things done smoothly.
Learn more about our team
Don't take it from us. Hear from our clients:
We moved from another agency to Polcode. They have a good track record and reviews, their sales process was great, and the audit was impressive. There's no doubt that Polcode saved the project.
We continue to be really pleased with our results. The project is really big, and there's a lot of technology inside. We make progress easily and new features keep coming so the code quality is really satisfying.
Jan Donmez
Founder & CEO at AppyBee
Here's how we develop excellence
Realize your digital business ideas on mobile, with our trusted remote services.
Bulletproff Code Review
Streamlines the process of our mobile development and reduces mistakes.
Masterful UX
Mobile interfaces and experiences are key to successful apps.
Always Agile
Iterative approaches ensure we always deliver value to clients without headaches.
Expert Advice
We aren't just coders. We provide insights that lead to better business outcomes.
High Employee Retention
Developers you know will be there for you down the road, whenever you need them.
Timely Communication
Everything we do is about keeping you well informed about progress and results.
Ready to talk about your next big mobile project?
Tell us more
Fill out a quick form describing your needs. You can always add details later on and we'll reply within a day!
Strategic Planning
We go through recommended tools, technologies and frameworks that best fit the challenges you face.
Workshop Kickoff
Once we arrange the formalities, you can meet your Polcode team members and we'll begin developing your next mobile project.
Our custom software development services
Polcode is home to full-service design and development experts. Our teams cover an extensive range of end-to-end services to help you build, grow and scale your internet business.