Workshops
A single-day scoping session helps us understand how to best work together.
The primary goal of the workshop is to provide you with time, cost and team estimates for your project.
Get in touch
Polcode is recognized as a top developer in Poland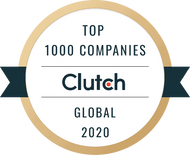 Workshop Benefits
The discovery workshop is aimed at quickly identifying how your product will improve the lives of customers and succeed on the market. It also reveals how we can best get it done, with a plan for optimal timelines, teams and tasks.
Get to know what customers love
Find your best-possible minimum viable product (MVP)
Dial in feature requirements
Define what success looks like
Plan ahead for timelines and teamwork
Agile Methodology
A one-day agile kickoff aligns our shared vision and prioritizes the minimum effort needed to make the project a success—with tangible MVP deliverables and fastest-possible turnaround times.
Expert advice
This unique opportunity to consult your ideas with senior software development and project management experts.
Valuable Roadmap
At the end of the session, you get a much better picture of your project's timeline and your estimated investment.
The Workshop Process
1. Workshop Planning
The more we learn about your project vision and goals, market background and future plans, the more effective our planning session will be.
2. Business Analysis
Polcode's experts work with you to shape business requirements and a robust minimum viable product spec for your market and customer segments.
3. Project Roadmap
We provide a breakdown of project features, user stories, development recommendations, technology, integrations, team size and project timelines.
What you will get
We'll deliver a relentlessly edited minimum-lovable product plan. It ensures you have a clear pathway for a standalone product that has all the must-have features, without any extras that could slow down time to market.
User Stories
Epics and MVP user stories are features and goals that the product must have for customers to complete their goals and embrace the product.
Teamwork
Identify all the talent roles needed to achieve these goals, and how it will be delegated into manageable sprints of work.
Backlogs
Non-MVP tasks should be noted and sub-prioritized in a backlog that can adapt and adjust depending on changing requirements.
Timeline
An accelerated product timeline shows the earliest working version of your product and the effort estimated to get it done.
Remote or locally
No matter where you are on the globe, Polcode is happy to run our scoping session remotely.
Get in touch
How we do it?
We use different methods, tools and techniques to bring your vision into the structured design and development plan.
Backlog Building
User stories that are absolute must-haves to minimize the work needed to launch. Prioritizing what's important sets the project up for success.
Design Sprint
A design sprint takes a few days to environ the core UX and UI concepts that will shape the customer's experience.
Event-storming
Get everyone together (tech and business) to crowdsource their shared knowledge and understanding of the "big picture" workflow.
One-day prototyping
A rapid prototyping session can take a coherent idea with minimum components to a viable prototype that users can see and feel in less than 24 hours.
Expert planning
We handle the hassle of roadmaps and timelines, so that you're always clear on what will be achieved, how long it will take, and how much it will cost at every stage.
Don't take it from us. Hear from our clients:
We moved from another agency to Polcode. They have a good track record and reviews, their sales process was great, and the audit was impressive. There's no doubt that Polcode saved the project.
We continue to be really pleased with our results. The project is really big, and there's a lot of technology inside. We make progress easily and new features keep coming so the code quality is really satisfying.
Jan Donmez
Founder & CEO at AppyBee
I'd love to know more about your project.
Tomasz Dębski
Let's get started
Tell us more about your project, needs and timeline. Our sales and developer teams will be more than happy to answer your questions.