Frontend Development Services
Create products that work beautifully across a range of devices, user contexts and performance standards. Work with our frontend experts to build compelling design systems that delight your users and keep costs low.
Start your project
Polcode is recognized as a top developer in Poland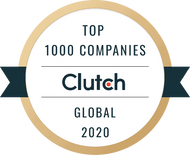 Our frontend stack
Angular
Robust code architecture, supported by a huge developer ecosystem and vast library.
React
One of fastest and most powerful frameworks for building, scaling and maintaining a project.
Vue.js
A great fit for beautiful simplicity and highly performant single-page web applications.
Let's talk
We also deliver PWA:
Progressive Web Apps
Progressive Web Apps offer the speed, reliability and security of the modern web, with the same features that have traditionally only been available to native apps. There's a place for native app development, but it can be costly and time-consuming. PWA development allows rapid development and turnaround times, without compromising on the best of what web and mobile technologies have to offer.
See case study
Our Frontend Development Process
We take care of your projects with proven agile methods that are designed to get all stakeholders (even non-technical ones) in alignment. Our workflow amplifies collaboration and faster turnarounds to achieve even the most ambitious goals.
Workshops
Kick-off
Delivery & Support
Development
UX/UI Design
Hire frontend developers you can always trust
Your customers and employees deserve the best web experiences from your business. Our team of full-stack web developers, UI/UX designers, project managers and business analysts work with you to create powerful, high-performance applications.
Learn more about our team
What our clients thinks about us?
We moved from another agency to Polcode. They have a good track record and reviews, their sales process was great, and the audit was impressive. There's no doubt that Polcode saved the project.
We continue to be really pleased with our results. The project is really big, and there's a lot of technology inside. We make progress easily and new features keep coming so the code quality is really satisfying.
Jan Donmez
Founder & CEO at AppyBee
Here's how we deliver excellence
Make your next web project go smoothly with our battle-tested web development services.
Agility
Our development teams use an agile approach to deliver continuous, quality results.
Planning
Get roadmaps and technical decisions made with accurate effort, cost and time estimates.
Quality
We perform the latest in automated reviews to ensure we ship only the best quality code.
Skillset
Polcode developers use the latest trends, best practices and frameworks to get work done.
Transparency
An open book of logged hours and see-through web development lifecycle.
Flexibility
We adapt to your workflow processes, project management tools and chat channels.
Developers on-demand
Polcode gives you the flexibility to hire as many developers as you need, or let us run your whole project with a complete agile team.
See Team Extension Offer
Ready to talk about your frontend project?
Tell us more
Fill out a quick form describing your needs. You can always add details later on and we'll reply within a day!
Strategic Planning
We go through recommended tools, technologies and frameworks that best fit the challenges you face.
Workshop Kickoff
Once we arrange the formalities, you can meet your Polcode team members and we'll begin developing your frontend project.
Our custom software development services
From full-stack developers to business analysts, we provide everything (and everyone) you could possibly need to launch your digital product with fast go-to-market strategies.