Work With Developers You Know And Trust
We make it possible for your business to ship remarkable software, with even more remarkable people. Work with our award-winning talent to extend your developer team or build, design and launch products that delight users and propel company growth.
Start your project
Polcode is recognized as a top developer in Poland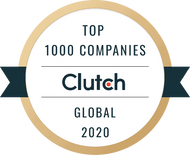 Our Custom Software Development Services
From full-stack developers to business analysts and project managers, we provide everything (and everyone) you could possibly need to launch digital products and get to market quickly. Our services go beyond the scope of shipping code—we are advocates of your business from every angle.
Not sure where to start your product development project?
No worries! We'll help you step by step with design, technology and team choices. You'll end up with a product plan and resource estimations to plan ahead with greater accuracy.
Free consultation
Get tips on how to best prepare for our first meeting
Download
Don't take it from us. Hear from our clients:
We moved from another agency to Polcode. They have a good track record and reviews, their sales process was great, and the audit was impressive. There's no doubt that Polcode saved the project.
We continue to be really pleased with our results. The project is really big, and there's a lot of technology inside. We make progress easily and new features keep coming so the code quality is really satisfying.
Jan Donmez
Founder & CEO at AppyBee
Work with top web & mobile development teams
Whether you're a small startup or large enterprise, you need a dependable software partner that helps you scale and adapt to modern challenges. Clients love working with us to take care of their project needs at all stages of development.
A trust-first approach to software development and design
Unlike other development companies, you'll get to know our experts face-to-face. We go the distance to understand your business and integrate with your teams and workflows.
Transparency
See accurate estimations of time and resources spent with real-time project tracking software that shows activity, logs and hours worked.
Authenticity
Get to know every member of your Polcode team as we work together to build trust and reliability as colleagues, not faceless code vendors.
Communication
Integrate Polcode with your communication apps and work with a dedicated manager to keep everyone in the loop with timelines and conversations.
Ownership
Benefit from a software partner that works with you to dial in business requirements and challenge ideas—growing your business as if it's our own.
Our Product Development Process
We take care of your projects with proven agile methods that are designed to get all stakeholders (even non-technical ones) in alignment. Our workflow amplifies collaboration and faster turnarounds to achieve even the most ambitious goals.
Workshops
Kick-off
Delivery & Support
Development
UX/UI Design
Ready to talk about your product development project?
Tell us more
Fill out a quick form describing your needs. You can always add details later on and we'll reply within a day!
Strategic Planning
We go through recommended tools, technologies and frameworks that best fit the challenges you face.
Workshop Kickoff
Once we arrange the formalities, you can meet your Polcode team members and we'll begin developing your next project.