Work With Developers You Know And Trust
As a tech consultancy, we specialize in web and mobile advisory, providing easily upgradable, scalable, and maintainable custom solutions. Our 150+ full-stack team advises clients at different stages of their software projects to ensure optimal system performance, provide data for informed decision-making on IT investments, and prevent costly technical debt.
Contact us
Polcode is recognized as a top developer in Poland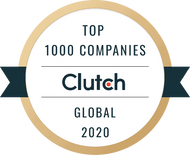 Our Custom Software Development Services
We started our journey in 2006 as a small group of motivated PHP developers dedicated to creating reliable and scalable digital solutions essential for our client's success in modernizing their operations. Pioneering Magento services in Poland, our expertise grew with time to include RoR, Python, Node.js, Golang, and frontend technologies. Now our services include IT consulting, managed IT services, and product design and development. As a Twilio Technology Partner, we ensure access to cutting-edge technology, while our recognition as Top Developers by Clutch and 5-star client rating reflect our commitment to excellence.
Not sure where to start your product development project?
No worries! We'll help you step by step with design, technology and team choices. You'll end up with a product plan and resource estimations to plan ahead with greater accuracy.
Free consultation
Get tips on how to best prepare for our first meeting
Download
Don't take it from us. Hear from our clients:
We moved from another agency to Polcode. They have a good track record and reviews, their sales process was great, and the audit was impressive. There's no doubt that Polcode saved the project.
We continue to be really pleased with our results. The project is really big, and there's a lot of technology inside. We make progress easily and new features keep coming so the code quality is really satisfying.
Jan Donmez
Founder & CEO at AppyBee
Work with top web & mobile development teams
To date, we've successfully completed over 1,400 projects for medium and large organizations across the US, Canada, and Western Europe, from diverse industries such as retail, fintech, healthcare, manufacturing, and logistics.
Why choose us?
Unlike other development companies, you'll get to know our experts face-to-face. We go the distance to understand your business and integrate with your teams and workflows.
Team's Seniority & Loyalty
Our rigorous screening process (passed by less than 2% of developers) results in a team of Mid and Senior developers who have been with us for years, providing clients with stability, assurance, and technical proficiency. This also allows us to advise on the IT strategy and help in making informed decisions about implementing scalable projects.
Versatility
We offer both managed IT services and product delivery, allowing us to work on individual modules or entire ecosystems of applications. Our team has experience building products from scratch, modernizing legacy systems, and integrating new solutions that accelerate the deployment of new functionalities.
Tech Diversity
Our full-stack team can deliver projects end-to-end and approach them as advisors to ensure optimal performance, scalability, and maintainability – so you can avoid costly technical debt down the line.
Operational Excellence
We have developed strict yet flexible processes to ensure that every solution we deliver is nothing short of excellent. We proactively monitor, analyze risks, and use robust QA procedures to make sure that everything runs smoothly.
Our Product Development Process
We take care of your projects with proven agile methods that are designed to get all stakeholders (even non-technical ones) in alignment. Our workflow amplifies collaboration and faster turnarounds to achieve even the most ambitious goals.
Workshops
Kick-off
Delivery & Support
Development
UX/UI Design
Ready to talk about your product development project?
Tell us more
Fill out a quick form describing your needs. You can always add details later on and we'll reply within a day!
Strategic Planning
We go through recommended tools, technologies and frameworks that best fit the challenges you face.
Workshop Kickoff
Once we arrange the formalities, you can meet your Polcode team members and we'll begin developing your next project.