Magento Development Services
Magento offers all of the features, flexibility and cost advantages that you need to build a successful online store. A Magento-specific development partner can help you take advantage of complex features that drive the world's largest B2C and B2B eCommerce platforms.
Let's talk
Polcode is recognized as a top developer in Poland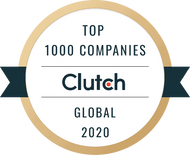 Why Choose Polcode for Magento Development?
Polcode is a Magento developer at heart. With over a decade of experience in delivering world-leading eCommerce sites, our experts know the ins and outs of Magento. Go beyond implementing simple Magento 2 features, and work with us to build store that sells more. Security, stability, scalability, user experience, and lightning-fast performance are all core elements of our Magento development service.
Partner-Driven Developers
Working with Polcode means having a software house that feels like your own. We make the effort to go all-in with your success to plan, strategize and develop long-term Magento solutions that deliver real outcomes for your business.
eCommerce Expertise
Professional Magento developers will help you run your Magento store successfully. From better payment systems, responsive mobile design, SEO-friendly pages, security and dozens of complex functions, Polcode helps you transform a basic online store into an eCommerce brand that scales globally.
Magento Support & Maintenance
Our teams have worked closely with clients to maintain reliability in their business-critical applications. Whether you want to upgrade, carry out security and software updates, or simply need to eliminate the headache of regular maintenance, Polcode provides support.
Magento-friendly Experiences
While Magento is marketed as easy-to-set up, store owners can deliver extreme improvements to their customers by working with a Magento development partner. Our UX/UI teams optimize user experience, while our developers work on delivering super fast performance and page load speeds.
Full Cycle Product Development
We take care of your project from A to Z by leading your entire design and development process with proven agile methods that are designed to get all stakeholders (even non-technical ones) in alignment.
Competitive Pricing
As a well-documented open source framework with many pre-built components, Magento projects tend to be extremely cost efficient in the long run compared to other frameworks. Development and maintenance costs are often reduced to a minimum, and Polcode offers models to fit your budget.
The Ultimate Guide to Optimizing Magento 2 Speed
The Ultimate Guide to Optimizing Magento 2 Speed
Our Magento-powered Project
Don't take it from us. Hear from our clients:
It was not a coincidence that we chose Polcode as our technology partner. We were looking for a reliable, timely and trusted e-commerce development firm who would take over the maintenance and development of our online store. Their reputation among our friends from the IT industry led us to work with them.
We rank Polcode's work very highly, and ultimately chose to continue working with them over the last three years.
Jacek Przybył
IT Development Expert at Puccini
Our Magento Development Services
Polcode gives you expert Magento developers who work closely with your team across the entire development lifecycle. From UX/UI and design, to building, deploying and providing maintenance - our services ensure your Magento project is stable, secure, and maintainable.
Magento 2 Development
Magento 2 UX/UI Design
Global payment processing
Analytics and Reporting
Customer Engagement Tools
SEO-Friendly Magento 2 Pages
Magento 2 Performance Optimization
Magento Migrations & Updates
Magento Support & Maintenance
Our Top Magento-adjacent Technologies
Databases
MySQL
PostgreSQL
MongoDB
ElasticSearch
Redis
Others
Unit Testing
REST API
Cloud Solutions
Certified Magento Developers
Our work with Magento-based projects speaks for itself, but sometimes it's nice to know that developers you have never met are skilled in the technology. That's why many of our senior-level specialists are Magento and Magento 2 Certified Developers, ensuring that your project is in the right hands, and that development goes smoothly.
Cooperation Models
Tailored To Your Needs
Just getting started and need a few developers? Or do you need a full cycle development solution to transform your ideas into a working product? We have working models that fit your specific Magento needs.
Team Extension
When you need to handpick roles to fill talent gaps in your team, Polcode offers mid-to-senior developers, project managers, or even team leads. Relieve the headaches of hiring in-house, and call upon our Team Extension services on demand.
Full Cycle Product Development
See how we work
Ready to build your next project with Magento?
Work with 5-Star Rated Magento Development Partner
Ready to build your next project with Magento?
Download our Technology Brochure
Magento Development FAQ
When is it wise to choose Magento over other eCommerce platforms?
Magento 2 has all the benefits that an open source eCommerce platform should have, and makes it easy to develop features. Magento 2 developers have access to templates, extensions, modules and pre-built solutions that can get your store up and running fast, but also customize it deeply to your needs. Unlike generic eCommerce creators, Magento 2 is suited for stores that want custom development.
How long does it take to build a Magento-based eCommerce platform?
Is it necessary to migrate from Magento 1 to Magento 2?
How can I protect my Magento store from hackers?
How do I optimize Magento 2 speed?
Check Out Our Other Services
Magento-based development not quite what you were looking for? Our software house has worked on an exciting range of custom software development and product development projects for over 16 years. We know what it takes to develop bespoke web and mobile applications that help grow any sized business.
PHP
The popular choice for fast, all-purpose backend solutions, APIs and accessible services.
Symfony
A tried-and-true base for backend architecture.
Laravel
A great pairing with React with amazing integration and beautiful inline template workflows.
Python
An enormous all-in-one language that comes with endless libraries and add-ons.
Ruby on Rails
A mature, open-source framework that makes spinning up a web app really ridiculously fast.
Golang
The perfect choice for high productivity and modular design, fit for heavy-load websites.
I'd love to know more about your project.
Tomasz Dębski
Let's get started
Tell us more about your project, needs and timeline. Our sales and developer teams will be more than happy to answer your questions.