Starting out in the eCommerce business is a risky endeavor. You're stocked with products and determination, but there's always the fear of failure and a myriad of questions looming over your head. What can you do to minimize the financial risks of entering the market and at the same time see the results fast? Try WooCommerce.
Why WooCommerce? It's easy, affordable, and fast. Now let's dive into the gist of why.
Who Is WooCommerce For?
Currently, WooCommerce is the most popular eCommerce platform among business owners, holding 41% of the market share. "WooCommerce is an excellent choice for a quick and affordable start on the eCommerce market," says Paweł Ćmachowski, Programmer at Polcode. "Small and medium online stores can turn to WooCommerce to check if their products will sell. The software's affordability allows entrepreneurs to minimize financial losses," continues Ćmachowski. For all new online stores and businesses, WooCommerce will prove particularly handy, as the software can estimate the demand, generating reports that help the owners fine-tune their future sales.
"WooCommerce is especially useful in MVP (Minimum Viable Product) projects," says Ćmachowski. Entrepreneurs who aren't sure whether there will be enough interest in their services or products can do a test-run, selling the simplest version of their goods to check how the market reacts. With a test-run, business owners learn valuable insight on how to improve their products. This solution decreases the financial risk of developing a final version of a product that could flop in the end.
Although WooCommerce deals best with small to medium stores, with a set of appropriate plugins, it can just as easily handle shops selling over 800 products.
It's Easy to Use
One of the greatest benefits of WooCommerce is its simplicity. Business owners already having a WordPress.org website can install WooCommerce just as easily as if they were adding another plugin. The setup is intuitive and fast, and within minutes, allows users to add and sell products via their WooCommerce shop.
"Equipped with plenty of plugins and customizable templates, WooCommerce enables business owners to give their store a unique touch, without having to spend considerable funds," says Emilia Jabłońska, Account Manager at Polcode. "After a brief training, entrepreneurs can tackle even the most in-depth modifications—shaping their online businesses according to their own vision and the needs of their customers," adds Jabłońska.
Indeed, WooCommerce boasts roughly 400 plugins and add-ons designed to create an online store crafted to the needs and requirements of all kinds of online sales—be it apparel, online courses, electronics, supplements, or digital goods. The wide range of plugins stretches from themes to functionality features to product customization.
But, as is always the case of community-contributed software, there is a downside to such an abundance of plugins. "Plugins coming from untrusted developers can result in critical safety gaps," says Ćmachowski. "That's why you should always install plugins from trusted developers with a proven record of past releases." It's also useful to check user feedback left on the plugin's site. On the Internet, you can find plenty of reviews and comparisons of tools and plugins available for WooCommerce, so be sure to perform a due research prior to installing anything. And believe me, the last thing you want is to have a confidential data leak on your plate.
For Advanced Ventures, Too
Even though WooCommerce is great for entrepreneurs with no technical background who want to set up a simple online store, it's not to say the platform cannot be heavily modified and used for bigger enterprises.
"With appropriate plugins, advanced users can use WooCommerce to sell event tickets, run an online school, sell online courses, or offer access to various types of virtual content," says Ćmachowski. WooCoomerce's practically limitless customization capabilities make it an ideal choice to prototype advanced Internet apps, which can significantly decrease the costs of such an investment.
Customizability and Support
WooCommerce can be integrated with numerous CRMs or sales management tools, which further stretches its capability to suit various businesses and their target audiences. The software itself, as well as WordPress it runs on, is frequently updated, minimizing the risk of safety failures and bugs. WooCommerce is also open-source, rendering the modifications almost limitless. All of that customizability, however, comes at a price when you look at the official WooCommerce support.
The Case of Official Support
WooCommerce offers a limited range of support channels. Essentially, when faced with a problem, all you can do is to issue a web ticket on the WooCommerce site. That said, you can forget about traditional support channels, such as phone, email, or live chat. Also, keep in mind that until you turn off third party plugins, you won't get help. WooCommerce support works only with issues related to official WooCommerce extensions.
Luckily, to the rescue, come unofficial support channels where business owners, developers, and users will help you with simple to moderate issues.
Having that in mind, really big ventures and enterprises that need considerable modifications and server-side optimization to ensure usability comfort might find WooCommerce insufficient and unprofitable compared to, for example, Magento. In the end, such an extensive customization will almost always require hiring a developer.
Multiple Payment Gateways
Customers like to have a choice when it comes to paying for their goods, and WooCommerce allows you to add as many payment gateways as you please. The software itself has five of them for starters but there are many more you can add via plugins. The safety of the integrated payment gateways is ensured by the solutions tested and trusted by customers all over the globe.
WooCommerce is Affordable
When you're after a simple online store, then WooCommerce will essentially cost you close to nothing (see the pricing below). The out-of-the-box-version features pretty much all a basic shop needs to start, including checkout options, shipping options, inventory management, analytics, product reviews, geo-location support, and a functional theme. Here is the full list of paid and free features.
That said, toddling ventures will find the core version more than sufficient, as it packs everything a reconnoitering business needs. But as your online store grows, you'll most likely find yourself in need of more advanced features, which in turn can generate costs.
Yearly WooCommerce Core cost:
Generates Fast Results
Because it's so easy and fast to set up (we still recommend watching a few official tutorials on the WooCommerce site), selling online with WooCommerce becomes possible within minutes to an hour after the installation, giving all entrepreneurs a jump-start.
"WooCommerce is a well-balanced solution between an affordable eCommerce platform and relatively short delivery period," says Jabłońska. If you were to invest in a dedicated eCommerce platform, you would have to equip yourself with patience (development takes time) and money (dev teams incur costs). That's why if you're just starting out, it's worth giving WooCommerce a chance before developing your eCommerce store from scratch.
Bulleted Guide on Why WooCommerce:
Ideal for new businesses
Allows for testing prototypes of advanced Internet applications
Affordable
Easy to use
Multiple payment gateways
Highly customizable templates
Plugins and add-ons suitable for all kinds of shops
Brief training allows users to navigate and operate their store easily
Generates fast results
Similar Solutions
Shopify—monthly subscription fees, works as a service, has fewer plugins and themes compared to WooCommerce.
PrestaShop—free, features fewer plugins and themes than WooCommerce.
Magento—requires considerable allocation of funds to set up and run, no ready-to-use solutions available upon installation, works well only with big projects.
Contributors: Emilia Jabłońska (Account Manager), Paweł Ćmachowski (Programmer)
If you crave more, check out some of our eCommerce projects and don't hesitate to get in touch with any questions.
Also, we would like to thank our friends at Hostinger for giving us the resources for this article.
On-demand webinar: Moving Forward From Legacy Systems
We'll walk you through how to think about an upgrade, refactor, or migration project to your codebase. By the end of this webinar, you'll have a step-by-step plan to move away from the legacy system.
Watch recording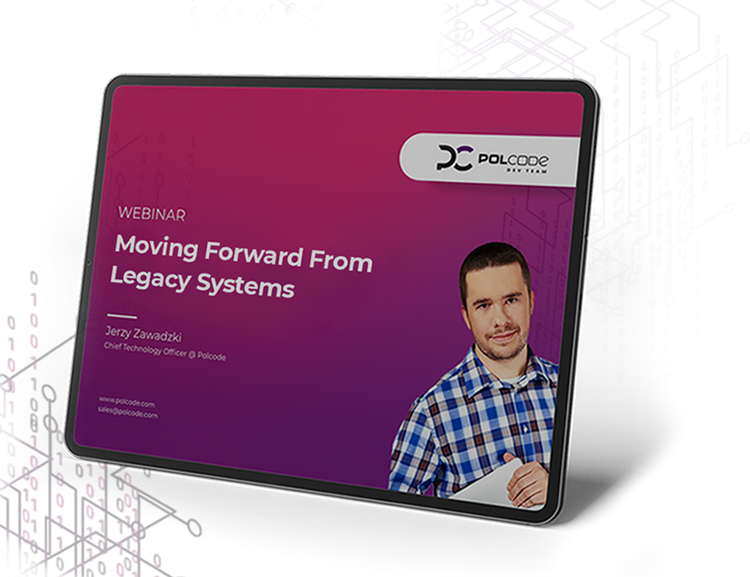 Ready to talk about your project?
Tell us more
Fill out a quick form describing your needs. You can always add details later on and we'll reply within a day!
Strategic Planning
We go through recommended tools, technologies and frameworks that best fit the challenges you face.
Workshop Kickoff
Once we arrange the formalities, you can meet your Polcode team members and we'll begin developing your next project.