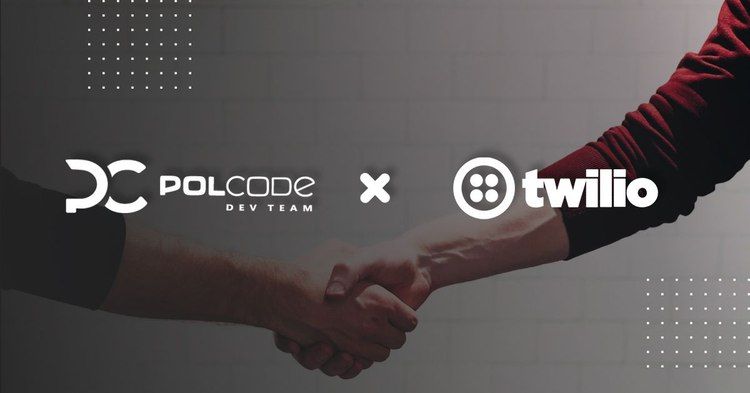 Polcode has achieved Technology Partner status in Twilio Partner Program, which qualifies us as a trusted partner of the leading digital communication API platform.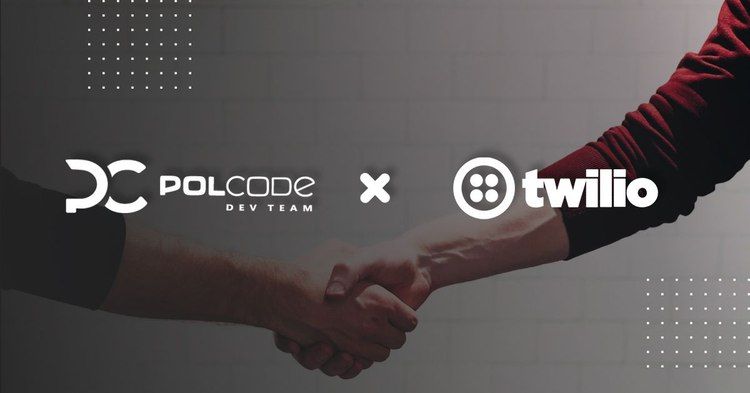 Polcode joins the Twilio Partner Program
2 minutes read
Polcode has achieved Technology Partner status in Twilio Partner Program, which qualifies us as a trusted partner of the leading digital communication API platform.
With nearly 15 years of mobile and web development expertise, Polcode has had to integrate online communication features in many of our projects. Using Twilio's developer toolkit, we can build customer engagement features with agility and accelerate digital transformation for organizations of all types and sizes.
What Twilio Partnership means for Polcode
Working with the Twilio technology stack allows us to develop communication features and launch them with speed and cost-efficiency. As web and mobile developers, Twilio's services are super-flexible and deployable, meaning we can easily build a cloud communications platform without worrying about creating the infrastructure from scratch. Access to Twilio APIs, SDKs and customization features means it works in virtually any application, device or programming language that we choose.
Glenn Weinstein, Twilio's Chief Customer Officer recently remarked that, "API communication platforms are the next major era of cloud software." The cloud mindset filters down to every product in the Twilio suite, which helps organizations change the way they engage customers.
Cloud-based communications have become even more important in the era of remote working, allowing company representatives (located anywhere) to talk to global customers (also anywhere in the world). With Twilio's diverse range voice APIs, we can also easily ship features that include voice, text, chat and video services from the cloud, so that organizations don't have to worry about their communications infrastructure.
How Our Clients Benefit From Twilio
A Twilio-powered communications platform can go a long way to help grow and scale a digital-first business, with a GDPR-compliant platform that boasts a 99.99% uptime. The key benefit is that Twilio is a fully-fledged ecosystem with every communications feature you could hope for.
As certified Twilio Flex developers, we get to design, build and deploy the latest Twilio solutions and product suites, including Twilio Flex for contact centers. Twilio Flex lets us build and deploy a customizable call center in the cloud, available globally so that you can engage with customers. We can build, create and extend any aspect of an existing call center, or design completely new interactions. Advanced features like intelligent AI and chatbots are also made possible; and we can even migrate a client's entire contact center to the cloud for better operational efficiency.
Twilio comprehensive VOIP services unlock many opportunities for cheaper communications infrastructure as well. Their advanced suite of APIs cover use cases from internal conferencing, making calls, monitoring calls, SMS, voice-to-text, and a lot more features which are all highly programmable and flexible.
The diversity in Twilio options for connectivity are all underpinned by affordable, scaling price points with easily maintainable cloud systems that don't require any overhead costs.
About Twilio
Millions of developers around the world have used Twilio to unlock the magic of communications to improve any human experience. Twilio has democratized communications channels like voice, text, chat, video, and email by virtualizing the world's communications infrastructure through APIs that are simple enough for any developer to use, yet robust enough to power the world's most demanding applications. By making communications a part of every software developer's toolkit, Twilio is enabling innovators across every industry — from emerging leaders to the world's largest organizations — to reinvent how companies engage with their customers.
On-demand webinar: Moving Forward From Legacy Systems
We'll walk you through how to think about an upgrade, refactor, or migration project to your codebase. By the end of this webinar, you'll have a step-by-step plan to move away from the legacy system.
Watch recording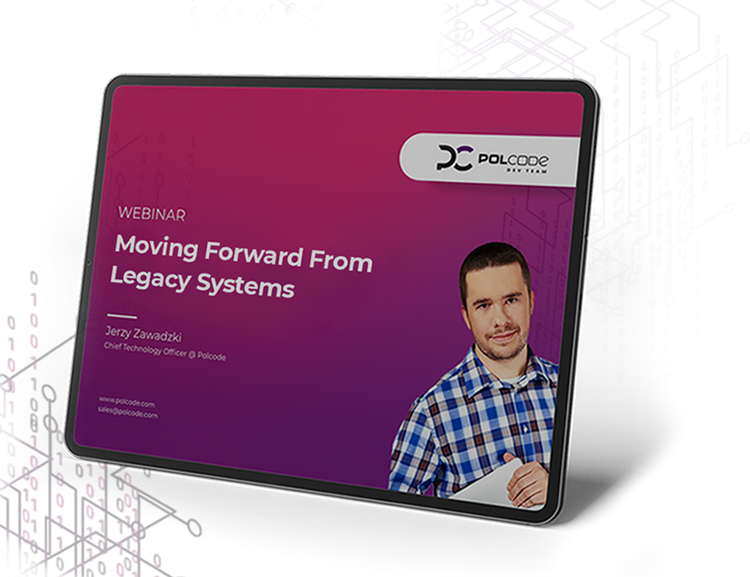 Ready to talk about your project?
Tell us more
Fill out a quick form describing your needs. You can always add details later on and we'll reply within a day!
Strategic Planning
We go through recommended tools, technologies and frameworks that best fit the challenges you face.
Workshop Kickoff
Once we arrange the formalities, you can meet your Polcode team members and we'll begin developing your next project.