Last month's PHPCon made yet another addition to its yearly conference for PHP professionals. We visited the popular event again to give its offering of expert PHP lectures, workshops and first rate networking opportunities a try. Read on to see what we learnt.
We have always made it our goal to participate in the biggest programming events in order to brush up on the latest trends and share some advice of our own. PHPCon is a major PHP conference for Central and Eastern Europe and we couldn't possibly have missed it. And we didn't.
This year's edition took place in Ossa, Poland (not far from Rawa Mazowiecka) between 13-15 November. We arrived around 10 AM on the first day to join hundreds of PHP professionals. The joyful and inspiring atmosphere of a place full of people who truly understand each other quickly went to our heads. The participants had access to all the hotel could offer, including a swimming pool and spa and Saturday evening featured a surprise music performance. The first day, however, at least for us, was already full of work to do.
As one of PHPCon's sponsors, we challenged ourselves to come up with the very best stand for the participants to stop by. At 11 AM we were just about ready. We prepared a few attractions and gifts that really made us stand out and our Oculus Rift headset as well as the touchU proved amazingly popular. We also quickly run out of other little gifts we were giving out to those who filled out our job application forms.
Back to the PHP juice. The very core of PHPCon are quality lectures from some of the most acclaimed PHP experts. We expected the latest practical reports on the capabilities of the 7th and latest version of PHP. And what we got largely met our expectations. Leszek Krupiński's "PHP in practice" allowed us to compare our knowledge about the changes the older scripts require to work seamlessly with PHP7. Maciej Iwanowski genuinely piqued our curiosity with his take on code reviewing. Not only did he make a great point on the necessity of proper code reviewing in modern development, but also managed to incorporate a fascinating story to keep the crowd interested. Those, as well as "Why your test suite sucks" and "PhpSpec2 – the only tool you need to design apps," made our list of favorites.
We're also not in the least bit hesitant to admit that our own Jerzy Zawadzki's lecture "How to become a better programmer" was also one of the most well-received pieces throughout the entire three-day event. Jerzy made it his goal to squeeze in just as much substance as he possibly could, providing the listeners with a list of simple rules that every programmer, even the most gifted, can apply in their work to increase the value they add to each project (you can see his presentation here).
The three days of PHPCon passed by very fast. This edition was without a doubt the biggest so far, and it's not just us who think that – practically everyone we spoke to said the same thing. Almost one thousand PHP enthusiasts gathered in one place to talk about the latest, the best and the most head scratching elements PHP has to offer. That included a wealth of practical stuff on PHP7, which we naturally found the most interesting. And there is no doubt in our minds that most of the people we met have already started to look forward to the next edition just as much as we are.
On-demand webinar: Moving Forward From Legacy Systems
We'll walk you through how to think about an upgrade, refactor, or migration project to your codebase. By the end of this webinar, you'll have a step-by-step plan to move away from the legacy system.
Watch recording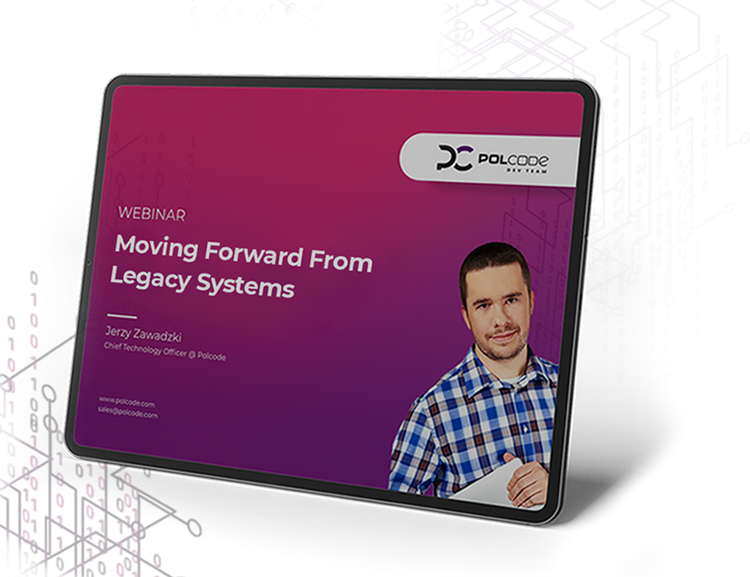 Ready to talk about your project?
Tell us more
Fill out a quick form describing your needs. You can always add details later on and we'll reply within a day!
Strategic Planning
We go through recommended tools, technologies and frameworks that best fit the challenges you face.
Workshop Kickoff
Once we arrange the formalities, you can meet your Polcode team members and we'll begin developing your next project.