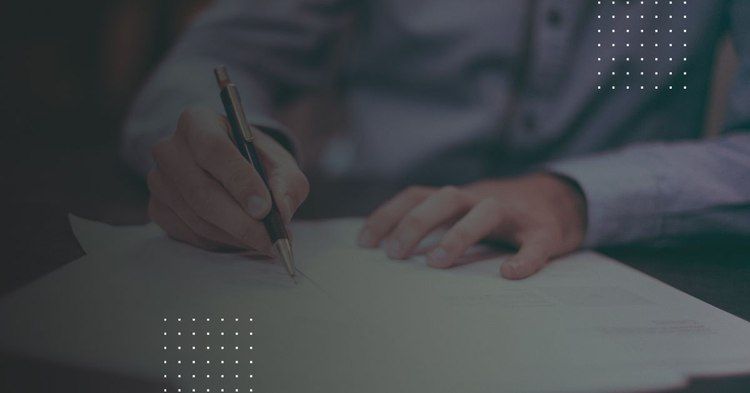 Securing a stable team in a software house is probably the biggest challenge for modern HR and recruitment departments. IT companies race against each other to find suitable methods to verify candidates, and the industry itself produces numerous tools and services supporting that process.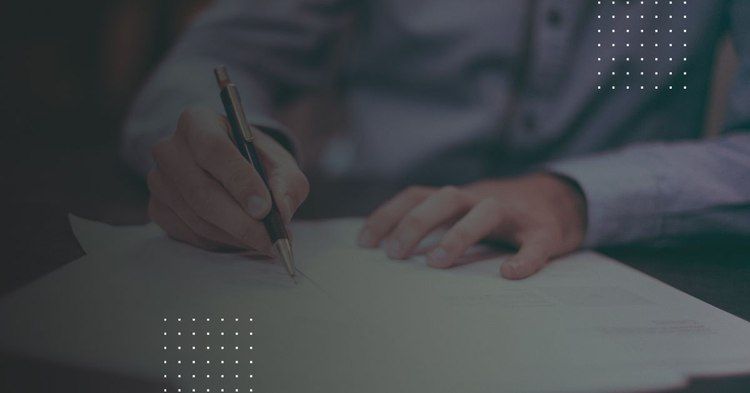 How Recruitment Process Works in IT Company
5 minutes read
Securing a stable team in a software house is probably the biggest challenge for modern HR and recruitment departments. IT companies race against each other to find suitable methods to verify candidates, and the industry itself produces numerous tools and services supporting that process.
Which of those tools and methods are really worth using? What should you take into account when planning recruitment processes? And how should business expectations be matched with those of candidates?
At Polcode, the answers to the above depend on four factors:
Recruiter's professionalism and technical knowledge

Involvement of specialists (technical advisors)

New technologies supporting recruitment

Ability to match the employee to the position
Recruiter's Professionalism and Technical Knowledge
For years, recruiters have been failing to catch up with the IT industry. The need to look for candidates arose sooner than headhunters or HR specialists within IT companies acquired sufficient technological knowledge.
But there is a solution to that: optimization of resources. With the aid of well-formed recruitment questions, a recruiter having a minimum knowledge of a particular technology, can accurately choose promising candidates and partially verify their technical knowledge. This helps to save the time the managers and team leaders need to spend on the next steps of the recruitment process.
Aside from the time-saving aspect of good IT recruitment, this approach allows us to gain the candidates' trust, ensuring that the time spent during the first step of recruitment is spent effectively. That's why it's crucial for HR departments or employment agencies to invest in in-depth workshops that teach recruiters about technology. Experienced IT recruiters with technical knowledge can be compared to medical students—someone told them how to operate on a heart, but they have never really done it.
At Polcode, aside from being passionate about new technologies, recruiters specialize in specific programming frameworks to later hire developers skilled in those. To know programming frameworks better, we exchange knowledge with in-house developer teams. We also participate in project planning and pricing workshops and cooperate with our CTO, Jerzy Zawadzki. Thanks to such a close partnership, not only can we have a decent conversation with a candidate for a senior position but also conduct a professional, accurate, and helpful verification of the candidate for the next stages of the recruitment process.
Time and Support of Specialists (Technical Advisors)
Looking for a new job or project is a difficult and tedious process, and we should respect the candidates' time. How? By reducing the number of stages in the recruitment process. We have two to three recruitment steps at Polcode, the number depending on the technology and the level of experience needed for the position.
"Before I started working at Polcode, I took part in many recruitment processes. None of them was as fast and simple as Polcode's was, where the process was completed within a few days. It's a nice change compared to other companies, in which the recruitment process can stretch to weeks because of a number of tasks to do, emails to go through, or simply delays in response," says Patryk Wychowaniec, Laravel developer at Polcode.
After an invitation to an interview, the meeting with an experienced recruiter (on-site in Warsaw or online) is the first and at the same time the longest meeting. During an almost two-hour interview, we perform an initial verification of technical knowledge and experience, followed by a review of previous projects, and a basic English proficiency test. But the main objective of the interview is the mutual assessment of expectations and a simple check if we'd like to work together.
If both sides are positive about the recruitment, the recruiter decides on the next step of the verification—a test task or/and an interview with an HR technical advisor (HR TA is a team of leading developers supporting recruitment processes at Polcode). Test tasks that verify the candidates' approach to the code are usually assigned during recruitment for Laravel and Symfony positions (often supplemented by meetings with Polcode's developers). For developers specializing in Magento, RoR, or WordPress, an interview with an HR TA is practically always the second step.
"The meeting usually lasts 20 to 30 minutes," says Bartosz Tyborowski, Polcode's Magento developer and HR TA. "Usually the candidate is already after an interview with an HR recruiter, so we have to verify their knowledge and skills. Candidates should expect questions that go beyond their current knowledge base, especially when we're talking about recruitment for a position other than senior. Determining the level of knowledge during a short interview is a challenge, and juggling with questions of varying difficulty helps to establish the candidate's skills rather quickly. Aside from technical questions (eg. what a particular function does), there are problem-solving questions that encourage the candidate to share their insight and analyze the issue," Bartosz adds. After summarizing the results of the interview, the candidate is recommended to the managers and informed about the decision in the recruitment process.
New Technologies Supporting Recruitment
New technologies play an important part in the modern recruitment process. A good HR department and a good recruiter constantly seek new solutions that streamline the search and verification of the candidates. In the companies hiring remote workers, the recruitment process is a considerable challenge. How to do it efficiently without dragging the candidates from all around the country to the company's headquarters? By videoconferencing! Skype, Jitsi, or Hangouts are a perfect solution. Such a face-to-face substitute ensures a smooth transition through each step in the recruitment process without any loss in the interview's quality. At Polcode, both HR recruiters and HR technical advisors, who are often scattered all around Poland, use videoconferencing frequently.
When talking about technologies, we also have to remember about the mobile recruitment. Increasingly often, IT specialists apply for jobs via their mobile phones or tablets rather than laptops or PCs. Having that in mind, it's crucial to optimize the careers page to be mobile-friendly and decrease the data required to fill in the application form. Similarly important is being on the lookout for tools like ATS systems, new applications for publishing job ads, or recruitment systems with functionalities that allow to assess the candidates during the recruitment process and additionally ensure constant SMS contact with the candidates.
Ability to Match the Employee to the Position
The IT job market undergoes a fierce and constant rotation of specialists. To decrease the rotation, it's crucial to match the right candidate to the right position. One of our HR technical advisors, Janusz Kocik, comments on the situation:
"The technical advisor has to take into consideration not only the goals of the company but also those of the candidate. A good example here is Nicolas Zakaz, a prominent developer and author of books on JavaScript, who also supports recruitment. When interviewing candidates, Nicolas tries to check if a particular person fits a specific position. He also focuses on checking if the position fits the candidate. In his work, he has often recommended candidates for a completely different position then that for which they applied. And as it later turned out, with benefit to the two parties."
Recruiting with Results and Mutual Satisfaction in Mind
Let's recruit, but not at all costs. Mismatching the expectations of the candidate and the expectations of the company, team, or project needs can have costly consequences. That's why it's paramount for the HR team at Polcode and the supporting TA developers to assess the candidate's expectations about a future position, project, exchange of knowledge, or technological development. When that is established, it's easy to verify if we're really able to give particular specialists the development they want and the challenges they lacked during past employment. Setting up assessment goals like those above every time we open up a recruitment process results in a satisfied and compatible team with low rotation.
The IT industry has been suffering a serious lack of specialists for a long time—the statistics speak for themselves. During the battle for a developer we sometimes encounter, we have to remember that an honest and friendly exchange of experiences is a pleasanter and more effective way to look for suitable candidates. Perfect companies don't exist. Some candidates fit for a particular company, others simply don't.
Looking for employees with passion requires that same approach when verifying the candidates' application. The key is to remember that the recruitment process doesn't end at signing the papers. Well-planned onboarding has to confirm our credibility and give proof to everything we talked about during the interview.
On-demand webinar: Moving Forward From Legacy Systems
We'll walk you through how to think about an upgrade, refactor, or migration project to your codebase. By the end of this webinar, you'll have a step-by-step plan to move away from the legacy system.
Watch recording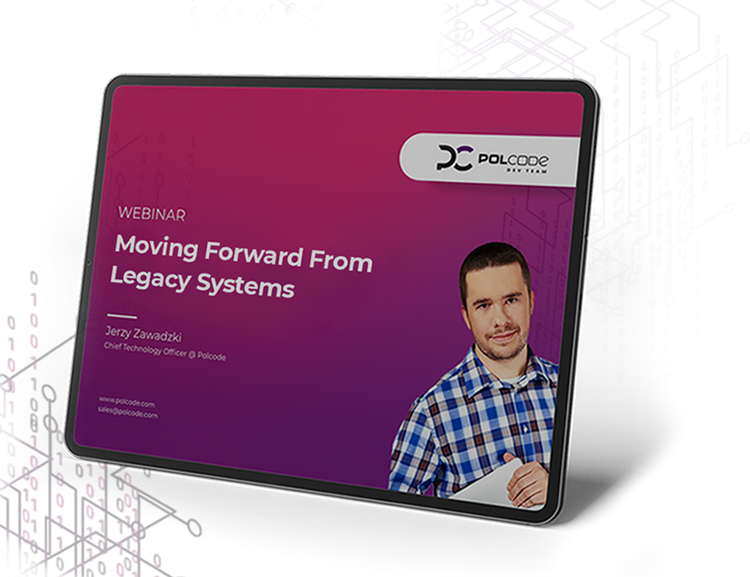 Ready to talk about your project?
Tell us more
Fill out a quick form describing your needs. You can always add details later on and we'll reply within a day!
Strategic Planning
We go through recommended tools, technologies and frameworks that best fit the challenges you face.
Workshop Kickoff
Once we arrange the formalities, you can meet your Polcode team members and we'll begin developing your next project.